Webflow Review 2023: Quick overview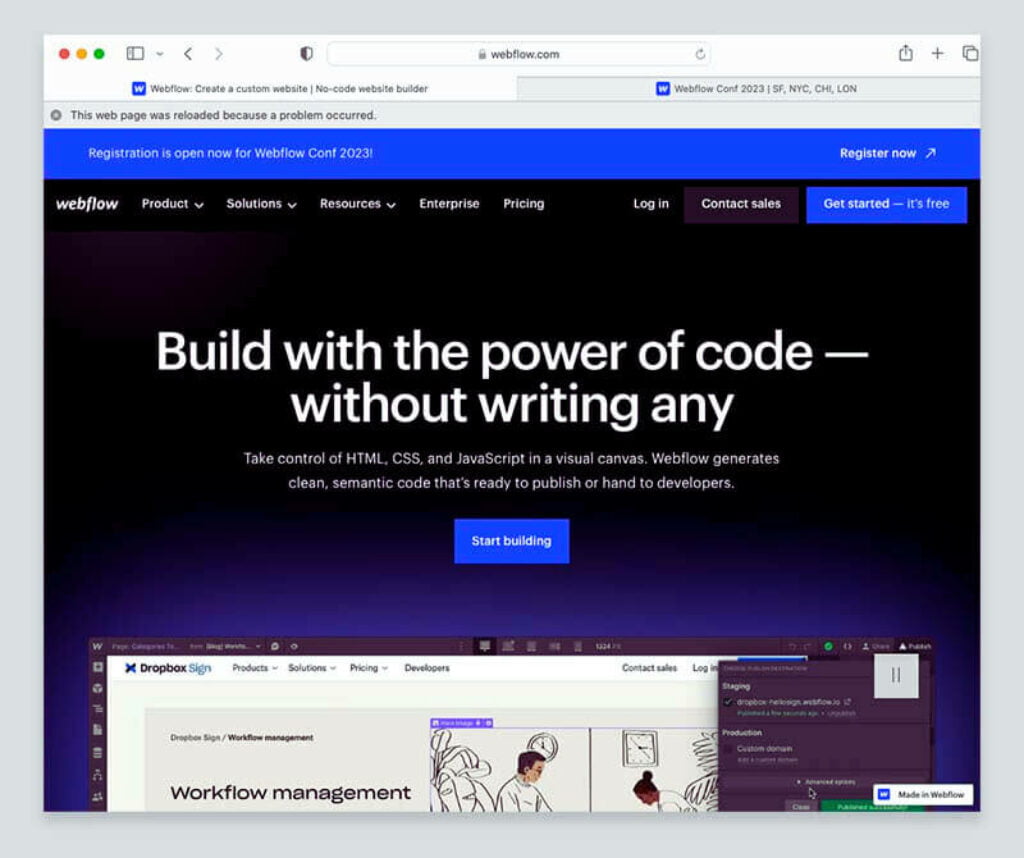 Welcome to our comprehensive Webflow review, where we'll dive into the features, pros, cons, pricing, ease of use, and other critical aspects of this popular web design platform. If you're a web designer, freelancer, or agency looking for a powerful and flexible web design tool, you might be wondering whether Webflow is the right choice for your needs. In this review, we'll provide an unbiased opinion to help you make an informed decision.
Whether you're new to web design or an experienced professional, we'll cover everything you need to know about Webflow. So, sit back, relax, and read on to discover whether Webflow is an excellent fit for your next web design project.
What is Webflow?
Webflow is a web design platform that allows users to create websites, online stores, and other digital products without writing code or relying on a CMS. It was founded in 2013 by Vlad Magdalin, Bryant Chou, and Sergey Grigoryan, aimed to provide a more intuitive and flexible platform for designers and developers.
Webflow differentiates itself from other website builders by offering a visual design editor that allows designers to create responsive and dynamic layouts quickly. With its drag-and-drop interface, users can customize their designs with pre-built components and animations without touching any code.
Webflow has received numerous accolades for its innovative approach to web design, including a Webby Award in 2018 for Best Visual Design Functionality and a Red Dot Award for Product Design in 2019.
Pros and Cons Of Webflow
When considering any web design platform, it's important to weigh the pros and cons. Here are some advantages and disadvantages of using Webflow:
PROS
Responsive design capabilities: Webflow's responsive design capabilities allow you to create websites that work seamlessly across all devices, including desktops, laptops, tablets, and smartphones.
Powerful editor: With Webflow's powerful editor, you can customize every aspect of your website, from the layout and typography to the colors and images.
Advanced SEO control: Webflow gives you advanced control over your website's SEO, including meta tags, sitemaps, and clean code generation, which can help improve your website's visibility on search engines.
Visual CMS: Webflow's visual CMS makes it easy to manage content, create new pages, and make updates to your website without any coding knowledge.
Animations and interactions: With Webflow, you can create stunning animations and interactions to add visual interest and enhance user experience.
Ecommerce capabilities: Webflow's ecommerce features allow you to manage products, process payments, and secure checkout, making it a suitable choice for online businesses.
CONS
Learning curve: Webflow has a steeper learning curve than other website builders, and it may take some time to master its features and capabilities.
Third-party integrations: While Webflow does offer some integrations with other tools and platforms, it has more limited third-party integrations than other web design solutions.
Pricing: While Webflow lets access to a free plan, its paid plans can be expensive for individuals or small businesses on a tight budget.
Overall, Webflow has a lot of strengths that make it a popular choice for web designers, but it's important to consider its limitations and drawbacks as well.
Webflow Pricing
When considering a website design platform, pricing structure is always a significant factor. Fortunately, Webflow offers multiple pricing plans tailored to the specific needs of its users.
| | | |
| --- | --- | --- |
| | | |
| | | Limited to 2 unhosted projects with Webflow branding, basic CMS functionality, and limited design features |
| | | Single hosted website, 100 static pages, and 25,000 monthly visits with additional CMS functionality, email support, and the ability to remove Webflow branding |
| | | 100 hosted websites, unlimited static pages and CMS items, 100,000 monthly visits, and access to Webflow's code export functionality, custom code, and priority support |
| | $35 per team member per month | All features of the PRO plan with added team collaboration tools, branded client billing, and shared hosting plans |
Compared to other web design platforms, Webflow pricing falls within the average range. The LITE plan offers a great value for beginners, while the PRO plan is ideal for web design agencies and businesses with multiple websites. The TEAM plan is suitable for teams collaborating on web design projects.
It is important to note that Webflow does not charge transaction fees for ecommerce functionality, making it an attractive option for businesses selling products online.
Here are some of the common Webflow plans' features as of that time:
Webflow Free:

Basic website hosting with a webflow.io subdomain.
Limited to 2 static pages.
Ideal for trying out Webflow or building a small personal website.

Webflow Lite:

Starts at $12 per month (billed annually) or $15 per month (billed monthly).
Custom domains can be connected.
Allows for unlimited static pages.
Basic CMS (Content Management System) features included.

Webflow Pro:

Starts at $29 per month (billed annually) or $35 per month (billed monthly).
Expanded CMS capabilities.
E-commerce functionality for small businesses.
Advanced design and animation features.

Webflow Team:

Starts at $35 per month per team member (billed annually) or $42 per month per team member (billed monthly).
Collaboration tools for team members.
Enhanced team workflow and version control.

Webflow Enterprise:

Custom pricing.
Tailored solutions for larger organizations with specific needs.
Advanced features, including enterprise-level support and dedicated resources.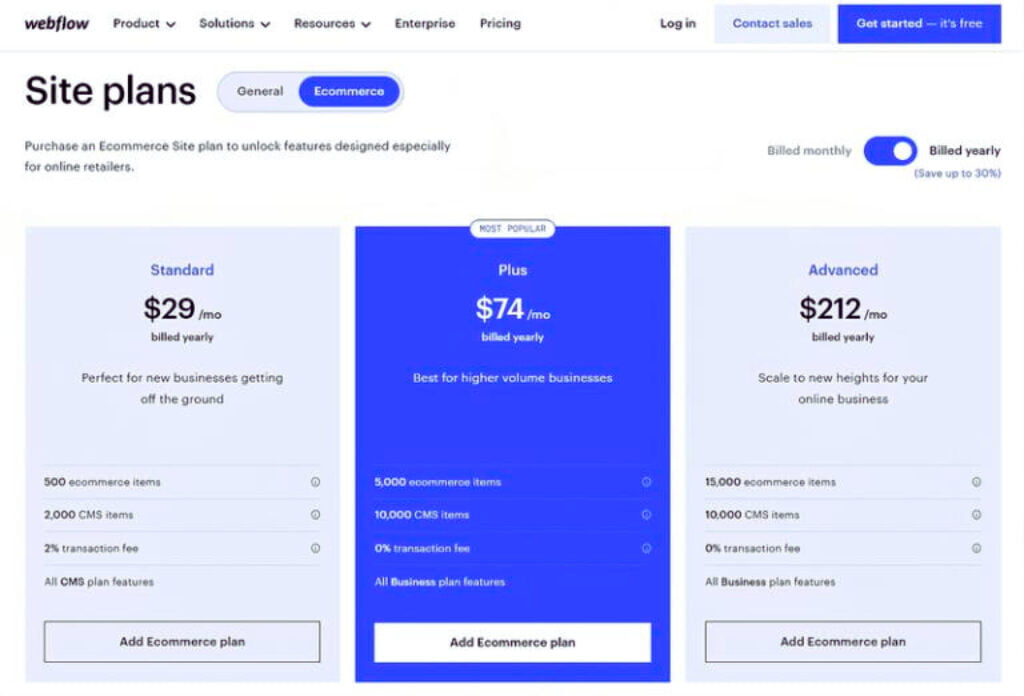 Webflow Ease of Use
One of the standout features of Webflow is its user-friendliness, with a drag-and-drop interface that makes it easy to create stunning websites without any coding knowledge. The UI is intuitive, making it simple to navigate the editor and customize templates to fit your needs.
For beginners, the learning curve can be a bit steep, but Webflow offers an extensive library of video tutorials and documentation to help users get up to speed quickly.
Webflow also provides a range of pre-designed templates to choose from, making it easy to get started on a new design project. These templates are fully responsive, ensuring that your website looks great on any device.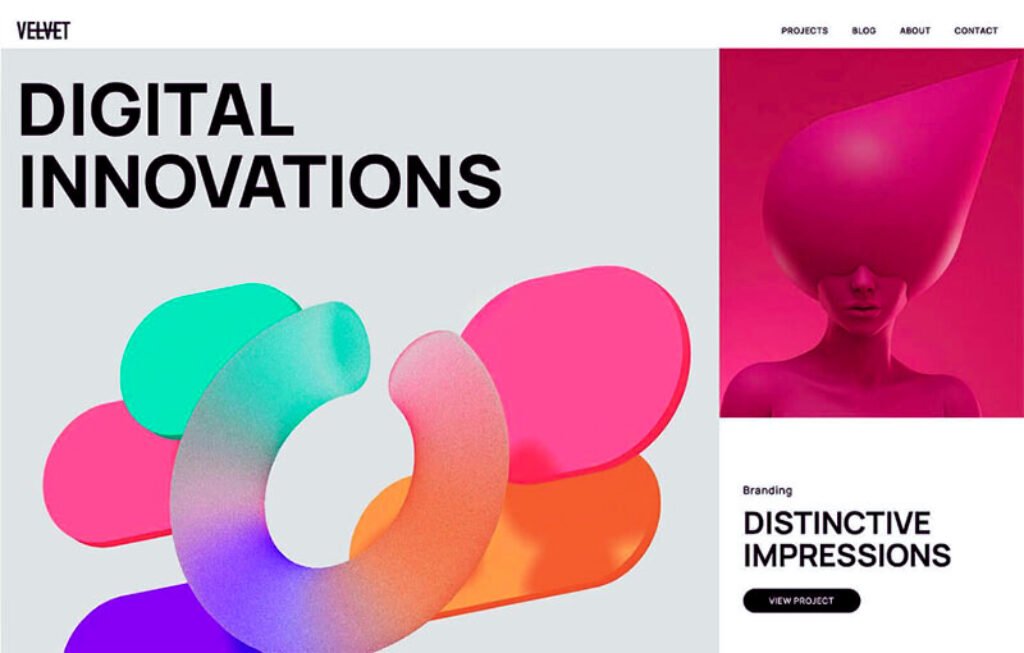 Webflow Editor and Features
If you're looking for a web design tool that offers advanced customization capabilities, Webflow is a great option. Its editor is both user-friendly and powerful, allowing you to create complex designs without any coding experience. With Webflow, you can create custom animations and interactions, design responsive websites, and even build your own CMS.
One of the standout features of Webflow is its visual CMS, which enables you to edit content directly on your website. This makes it easy to preview changes and ensure your website is always up-to-date. Additionally, Webflow gives a variety of pre-designed templates to help you get started, or you can create your own custom designs from scratch.
Webflow's responsive design capabilities are particularly impressive, allowing you to create websites that look great on any device. Its flexible layout system makes it easy to adjust your designs for desktop, tablet, and mobile views, and you can even create custom breakpoints to ensure your website looks perfect on all screen sizes.
Other notable features of Webflow include its built-in SEO tools, which give you advanced control over meta tags, sitemaps, and other key SEO elements. It also offers integration with third-party tools like Zapier and Google Analytics, giving you even more control over your website's performance.
Overall, Webflow editor and features make it a great choice for designers and developers who want complete control over their designs. Whether you're building a simple landing page or a complex, multi-page website, Webflow gives you all the tools you need to create a stunning, responsive website.
Advanced SEO Control
One of the standout features of Webflow is its advanced SEO control, which allows for extensive customization and optimization of websites. With Webflow, users can easily add and edit meta tags, create a sitemap, and generate clean code for improved search engine visibility.
Webflow's visual CMS also makes it easy to manage content and optimize pages for specific keywords and phrases. The platform offers an array of SEO-specific integrations and features that enhance the overall optimization process.
Whether you're an SEO professional or a small business owner looking to improve your online visibility, Webflow's advanced SEO capabilities make it a top choice for web design.
Webflow Ecommerce Features
Webflow not only provides powerful design capabilities but also offers tools for building and managing ecommerce websites. With Webflow's ecommerce features, businesses can create and manage their online stores with ease.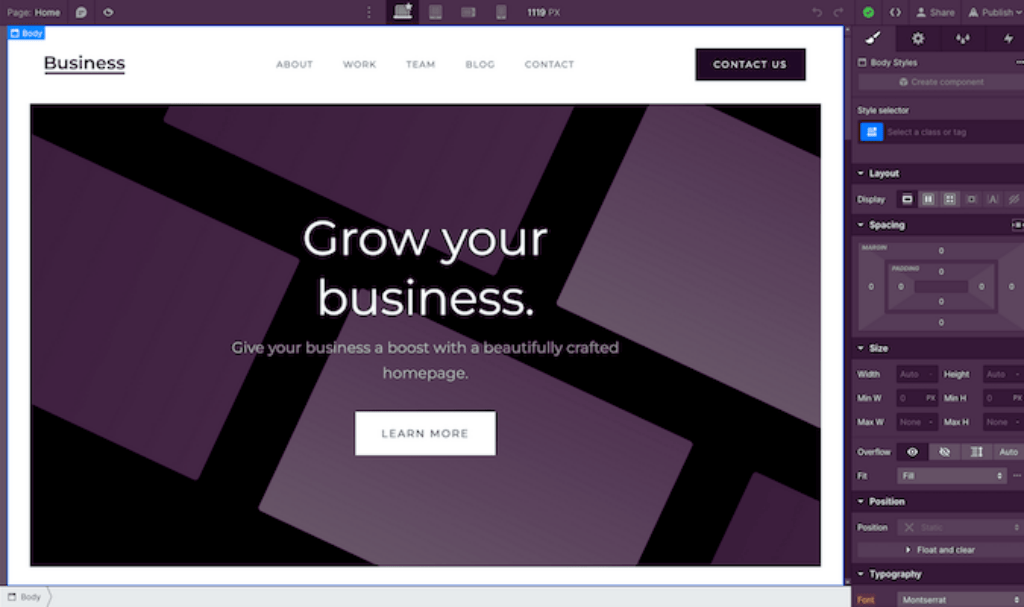 One of the key features of Webflow's ecommerce platform is its product management capabilities. Users can add, edit, and organize product details such as descriptions, images, and pricing. This makes it easy to keep track of inventory and ensure accurate pricing for customers.
Another important aspect of any ecommerce platform is its checkout process. Webflow provides a secure and reliable checkout system that integrates with popular payment gateways such as Stripe and PayPal. This ensures safe transactions for customers and simplifies the payment process for businesses.
Webflow's ecommerce platform also offers advanced customization options for businesses. Users can create custom templates, design product pages, and modify the checkout process to match their brand's style and aesthetic.
Overall, Webflow's ecommerce features provide a comprehensive solution for businesses looking to build and manage their online stores. With its product management tools, secure checkout system, and customization options, Webflow is a great choice for businesses of all sizes.
Who Do We Recommend Webflow Website Builder For?
Webflow is a versatile platform that caters to a range of website design needs. It is recommended for:
Freelancers: Webflow's flexible pricing makes it an affordable option for freelancers working on small to medium-sized projects. The platform's ease of use and customization capabilities also make it an attractive choice for those with design expertise.
Small businesses: With Webflow's ecommerce capabilities and search engine optimization features, small businesses can create a professional-looking online store and increase their visibility in search engine rankings.
Agencies: Webflow's advanced design and customization options make it a powerful tool for agencies looking to create unique and cutting-edge websites for their clients. The platform's collaborative features also make it easy to work with teams and clients.
Enterprise-level projects: Webflow's scalability and customization capabilities make it a suitable option for larger businesses and enterprises with more complex web design needs. The platform's ability to integrate with other tools and services also adds to its flexibility for enterprise-level projects.
Overall, Webflow is recommended for anyone looking for a visually stunning and functional website with advanced customization options and powerful SEO capabilities. It may not be the best fit for those with limited technical expertise or those with specific third-party integrations in mind.
Webflow Alternatives:
Here's a comparison table of some popular alternatives to Webflow for website building:
| | | | |
| --- | --- | --- | --- |
| | | | |
| | - Powerful design control<br>- Custom code integration<br>- Hosting included | - Learning curve<br>- Relatively expensive | |
| | - User-friendly interface<br>- Extensive app marketplace<br>- Free plan available | - Limited design freedom<br>- Ads on the free plan | |
| | - Beautiful templates<br>- All-in-one platform (hosting included)<br>- E-commerce features | - Limited customizability<br>- Pricing can add up | |
| | - Highly customizable<br>- Vast plugin ecosystem<br>- Open-source (free) | - Requires technical knowledge<br>- Self-hosting required | |
| | - E-commerce focus<br>- Robust online store features<br>- App integration | - Limited non-commerce features<br>- Monthly transaction fees | |
| | - Easy to use<br>- Drag-and-drop builder<br>- Affordable pricing | - Less design control<br>- Limited blogging features | |
Webflow Template Design, Help, and Support
Webflow provides a large selection of professionally designed templates to choose from, making it easy to get started with your web design project. These templates are fully customizable and allow you to add your own branding, imagery, and content to create a unique website tailored to your needs. The templates are organized by industry and purpose, such as portfolios, blogs, or e-commerce sites. You can also filter templates by style, color, and other parameters to find the perfect match for your project.
If you need help customizing your template or building a website from scratch, Webflow offers a wealth of resources and support. Their documentation library includes detailed tutorials, articles, and videos covering all aspects of web design with Webflow. For more personalized advice, you can reach out to their customer support team via email or live chat. Webflow also has an active community forum where you can connect with other users, share feedback, and get inspiration for your projects.
Webflow Customer Support
Additionally, Webflow collaborates with a network of design agencies and professionals who can provide expert guidance and support for more complex projects. If you need help with SEO, marketing, or design strategy, you can find a qualified partner through Webflow's Agency Partners program.
Webflow Customer Support is a team of experts who are available to assist users with any questions, concerns, or issues they may encounter while using the Webflow platform. They provide support through various channels such as live chat, email, and phone.
The support team is knowledgeable about all aspects of Webflow, including design, development, and hosting. They can help users troubleshoot bugs, offer guidance on best practices, and provide solutions to technical problems.
Webflow Customer Support aims to provide a seamless experience for users by delivering timely and helpful assistance. They understand the importance of providing excellent customer service and strive to ensure that users have a positive experience while using the platform.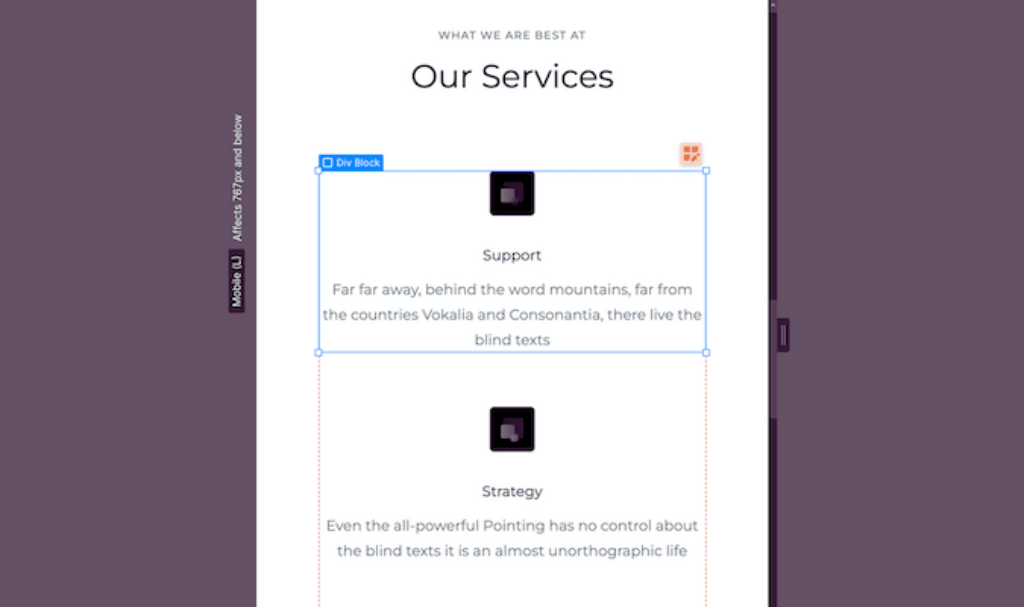 Whether users are new to Webflow or experienced professionals, the support team is there to assist them every step of the way. They are committed to helping users unlock the full potential of Webflow and create stunning websites and web applications.
Some Webflow's Limitations:
Webflow is a powerful platform and website builder known for its design flexibility and hosting capabilities, but there are some limitations to consider when using the platform. One key limitation is its learning curve, which can be steep for beginners without prior web design experience. While Webflow offers extensive design control, the complexity of its interface and the need to understand concepts like CSS and responsive design may pose challenges for newcomers.
Another consideration is pricing. Webflow can be relatively expensive compared to some other website builders, especially for those who require advanced features or e-commerce functionality. Additionally, while Webflow provides hosting, it may not be the fastest option for websites with high traffic volumes or resource-intensive content.
Thirdly, Webflow's support for third-party integrations and plugins is more limited compared to some other platforms like WordPress. This can restrict the ability to add specific functionalities or connect with certain tools and services.
Lastly, while Webflow CMS capabilities have improved, they may not be as robust as dedicated content management systems like WordPress for users with extensive blogging or content-heavy needs.
In summary, while Webflow is a robust website builder with many advantages, it's important to be aware of its learning curve, pricing structure, integrations, and CMS limitations when considering it for your website design project.
Webflow Review: Conclusion
After exploring the features, pros, and cons of Webflow, it's clear that this website builder is a powerful tool that offers advanced design capabilities, a user-friendly interface, and unparalleled SEO control. Its pricing model is competitive and offers good value for money.
Webflow is most suitable for freelancers, agencies, and businesses who require a high level of customization and flexibility in their web design projects. However, beginners may find it challenging to get started due to its steeper learning curve.
Although Webflow is slightly challenging for those new to web design, it offers extensive support, hundreds of templates, and seamless integrations. Webflow takes the hassle out of coding a site from scratch, making it an attractive choice to start using. With various site plans, you can find a template that suits your needs, connect your site via Webflow, and even reach out to Webflow's support team for assistance.
Overall, we recommend Webflow as an excellent choice for web design projects that require advanced design, customization, and SEO control. While it may not be the easiest platform to master, the benefits it offers are worth the investment of time and effort.
Webflow FAQs
Q: Is Webflow a good website builder?
A: Yes, Webflow is known for being a powerful and flexible website builder that allows users to create professional websites with ease.
Q: Are there any alternatives to Webflow?
A: Yes, there are several alternatives to Webflow, such as Wix, which is another popular website builder.
Q: How do I use Webflow?
A: To use Webflow, you can sign up for an account and start building your website using the Webflow Designer, which is a drag-and-drop interface.
Q: Does Webflow have content management features?
A: Yes, Webflow provides a built-in content management system that allows users to easily manage their website content.
Q: What are the different Webflow plans available?
A: Webflow allows for various plans, including site plans, ecommerce plans, and team plans, each with different features and pricing.
Q: What can I do with a Webflow website?
A: With a Webflow website, you can create and customize the look and feel of your site, add interactive elements, and integrate with other tools and platforms.
Q: Can I use Webflow for free?
A: Yes, Webflow allows for a free plan that allows you to create and host a basic website without any cost.
Q: Can I create an ecommerce website using Webflow?
A: Yes, Webflow has ecommerce plans that allow you to create and manage an online store with features like product listings, shopping carts, and payment integration.
Q: What are some limitations of Webflow?
A: While Webflow is a powerful website builder, it may not offer all the features that other specialized platforms or CMSs provide, such as advanced integration options or specific ecommerce functionalities.
Q: How do I get started with Webflow?
A: To get started with Webflow, you can sign up for an account, explore the Webflow University for tutorials and guides, or start a new project from scratch or through a template.