Squarespace Review 2023: An Introduction to the Website Builder
Table of Contents
If you're new to website building, Squarespace may be the perfect platform for you. It's designed to be user-friendly, with a drag-and-drop interface that makes it easy to customize your site without needing any coding experience.
Squarespace also offers a wide range of templates that help you get started quickly and easily. The templates are clean, modern, and visually appealing, making it easy to create a professional-looking website even if you don't have any design experience.
One of the advantages of Squarespace is its ease of use. The site editor is intuitive and easy to navigate, so you can create a website without any hassle. The level of customization available also sets Squarespace apart from other website builders. You can fine-tune your website to meet your specific needs, whether you're building a personal blog or an e-commerce site.
Squarespace Pros and Cons
Positive
1. Ease of use: Squarespace's drag-and-drop interface makes it easy for anyone, even those with little to no coding experience, to create a professional and visually appealing website.
2. Mobile responsiveness: Squarespace automatically optimizes your website for mobile devices, ensuring that it looks and functions seamlessly on smartphones and tablets.
3. Beautiful templates: Squarespace offers a wide variety of stunning templates that are designed by professional designers. These templates are customizable, allowing you to create a unique and personalized website.
4. Built-in features: Squarespace provides a range of built-in features that are essential for a modern website, such as blogging, eCommerce, SEO tools, and analytics. This eliminates the need for third-party plugins or integrations.
5. Reliable hosting and security: Squarespace hosts your website on its secure servers, providing reliable uptime and high-level security measures, such as SSL certificates and DDoS protection.
6. Customer support: Squarespace offers 24/7 customer support through phone, email, and live chat. Their support team is known for being responsive and knowledgeable, helping users resolve any issues or answer questions.
7. Scalability: Squarespace offers flexible pricing plans that allow you to scale your website as your business grows. You can easily upgrade or downgrade your plan based on your needs.
8. Integration with third-party tools: Squarespace integrates seamlessly with popular third-party tools and services, such as Google Analytics, Mailchimp, and social media platforms, giving you the ability to extend the functionality of your website.
9. All-in-one platform: With Squarespace, you get everything you need to build and manage a website in one place. There's no need to juggle between different platforms or subscriptions.
10. Design control: Squarespace offers a range of design options, allowing you to have full control over the look and feel of your website. You can customize colors, fonts, layouts, and more to match your brand identity. 
Negatives
Design Flexibility: One of the main drawbacks of Squarespace is the limited design flexibility compared to other website builders. While the platform offers a wide range of templates, customization options are restricted to what is available within each template. This means that your website may be limited in its ability to stand out from others.
Third-Party Integrations: Squarespace offers a limited number of third-party integrations compared to other website builders. Integrations with other platforms are restricted to a few select options, which may not be sufficient for businesses with complex needs.
Performance Issues : Squarespace's performance can be slow at times, particularly when it comes to page load speeds. This can negatively impact the user experience and lead to a higher bounce rate from visitors.
Despite the limitations, Squarespace remains a popular website builder due to its easy-to-use interface, comprehensive features, and reliable support. Take these factors into account when deciding whether Squarespace is the right choice for your website needs.
Squarespace Pricing and Plans
Squarespace offers four pricing tiers: Personal, Business, Basic Commerce and Advanced Commerce. Each plan comes with its own set of features and prices, which we will discuss in detail below.
| | | |
| --- | --- | --- |
| | | |
| | $16/month (billed annually) | Custom domain, unlimited bandwidth and storage, SSL security, access to website metrics, basic website metrics, 24/7 customer support, and ad-free websites. |
| | $26/month (billed annually) | All Personal features, advanced website metrics, promotional pop-ups and banners, professional email from Google, and $100 Google Ads credit. |
| | $35/month (billed annually) | All Business features, fully integrated e-commerce capabilities, and a 3% transaction fee. |
| | $54/month (billed annually) | All Basic Commerce features, abandoned cart recovery, gift cards, and a 0% transaction fee. |
Additionally, Squarespace offers a 14-day free trial for users to test out the platform before committing to a plan.
It is important to note that Squarespace's pricing can be higher than some of its competitors, however, the level of design and customization options available with Squarespace could justify the extra cost for some users.
Squarespace SEO and Performance
When it comes to building a website, one crucial aspect to consider is search engine optimization (SEO) and page load speeds. Squarespace website builder offers built-in SEO optimizations, such as automatically generating a sitemap and allowing customization of page titles and descriptions. Additionally, Squarespace optimizes images and provides an SSL certificate for secure browsing, both of which contribute to better website performance.
However, the level of customization available for SEO on Squarespace is limited compared to other website builders, such as WordPress. It is also important to note that page load speeds can vary depending on the size and complexity of the website, as well as the location of the website visitors.
Improving SEO on Squarespace Websites
Although Squarespace offers some built-in SEO tools, there are several additional steps that website owners can take to improve their website's ranking on search engines:
Research and use relevant keywords in page titles, meta descriptions, and content
Create high-quality, original content that answers users' queries and provides value
Utilize internal linking to connect related pages and improve navigation
Encourage social sharing and link building through outreach to other websites
By implementing these strategies, Squarespace website owners can enhance their website's performance and improve their SEO ranking.
Squarespace Business Features
When it comes to business-oriented features, Squarespace has plenty to offer. Its analytics tools allow you to track traffic, engagement, and sales, while its email marketing features allow you to reach out to your audience with ease. Additionally, Squarespace offers a host of e-commerce capabilities, making it an ideal option for entrepreneurs and small business owners.
Squarespace Analytics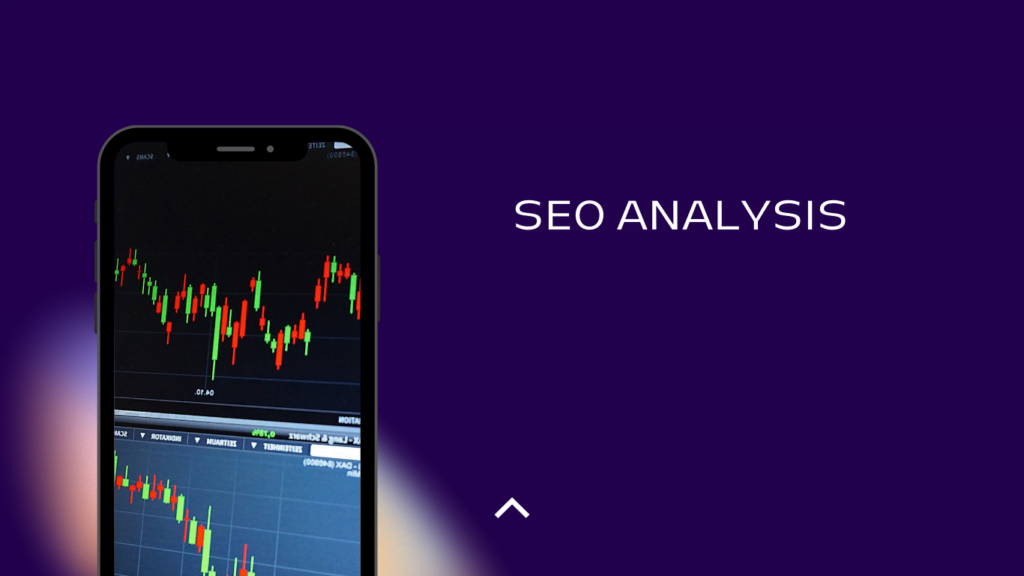 Squarespace's built-in analytics tools provide a wealth of information about your website's performance. You can track important metrics like traffic, page views, and engagement, as well as gain insights into your audience's behavior and interests. With this data, you can make informed decisions about your website's design, content, and marketing strategies.
Squarespace Email Marketing
Squarespace's email marketing tools make it easy to create and send targeted email campaigns to your audience. You can design beautiful and professional-looking emails with ease using Squarespace's drag-and-drop editor, and its advanced segmentation features allow you to tailor your message to specific groups of subscribers. With Squarespace, you can run effective email campaigns that drive engagement and sales.
Squarespace E-commerce
Squarespace's e-commerce capabilities are extensive, allowing you to set up an online store and sell physical and digital products with ease. You can customize your store's design, manage your inventory, and process orders all from within the Squarespace platform. Additionally, Squarespace offers powerful integrations with payment gateways like Stripe and PayPal, ensuring a seamless checkout experience for your customers.
Squarespace vs. Other Website Builders
When it comes to website builders, Squarespace is one of the most popular options available. However, it's not the only one out there. Let's take a closer look at how Squarespace stacks up against other popular website builders.
Squarespace vs. WordPress
WordPress is perhaps the most well-known website builder out there, powering millions of websites worldwide. While Squarespace is a more modern, user-friendly option, WordPress offers greater flexibility and customization options. With WordPress, you have access to a vast library of plugins and themes, allowing you to create a truly unique and tailored website. However, this flexibility comes at a cost—WordPress can be more difficult to use and maintain, particularly if you're not familiar with web development.
| | |
| --- | --- |
| | |
| User-friendly, modern design | Greater customization options |
| | Requires some knowledge of web development |
| Reliable customer support | Vast library of plugins and themes |
Squarespace vs. Wix
Wix is another popular website builder that shares many similarities with Squarespace. Both offer sleek, modern designs and intuitive site editors that don't require any coding knowledge. However, Squarespace is generally considered to be the more professional and business-oriented option, with a greater emphasis on e-commerce and analytics tools. Wix, on the other hand, is more geared towards personal and small business use.
| | |
| --- | --- |
| | |
| Professional, business-oriented | Geared towards personal and small business use |
| Robust e-commerce and analytics tools | Less emphasis on business features |
| | |
Squarespace vs. Weebly
Weebly is a more basic website builder than Squarespace, with a simpler site editor and less design options. However, it's also more affordable and easier to use, making it a great choice for beginners or those on a tight budget. Squarespace, on the other hand, is more expensive but offers greater customization options and a more professional-looking end product.
| | |
| --- | --- |
| | |
| | |
| Greater customization options | |
| Professional-looking end product | More basic design options |
Ultimately, the choice between Squarespace and other website builders comes down to your specific needs and preferences. Consider factors such as your budget, level of technical expertise, and the type of website you're looking to create. With the right research and planning, you can select the website builder that's best for you.
Squarespace best templates
There are many great Squarespace templates to choose from, but some of the best options include:
1. Brine: This versatile template offers several layout options and is highly customizable, making it suitable for a wide range of websites.
2. Bedford: A clean and modern template with a focus on visual storytelling, ideal for photographers, artists, and bloggers.
3. Pacific: A minimalist template with bold typography and an emphasis on large images, perfect for portfolios or fashion websites.
4. Hayden: A template designed specifically for ecommerce sites, featuring a sleek and professional design that highlights products effectively.
5. Rally: This template is ideal for events and conferences, with a customizable schedule option and a modern, stylish design.
6. Avenue: A versatile template suitable for small businesses or creative professionals, with a clean and elegant layout.
7. Mojave: A template designed for restaurants and cafes, featuring a stylish menu layout and a responsive design.
8. Mercer: A template with a contemporary design and customizable parallax scrolling, making it suitable for creative portfolios or agency websites.

Remember, the best template for your website ultimately depends on your specific needs and preferences. It's a good idea to explore different options and consider how they align with your brand and intended purpose.
Getting Started with Squarespace
Starting a new website can be overwhelming, but Squarespace makes it easy with its user-friendly site editor and intuitive dashboard. In this section, we'll provide a step-by-step guide to setting up your Squarespace website, including selecting a template, navigating the dashboard, and customizing your pages.
Selecting a Template
When you first sign up for Squarespace, you'll be prompted to choose a template for your website. This is an important decision, as the template will determine your site's overall design and layout. Fortunately, Squarespace offers a wide range of professionally designed templates, each with its own unique style and functionality.
To choose a template, simply browse through the available options and click on the one that best fits your needs. You can preview each template to get a sense of how it will look on your site, and you can switch templates at any time if you change your mind.
The Site Editor
Once you've selected a template, you'll be taken to the site editor, where you can customize your pages and content. The site editor is incredibly user-friendly, with a drag-and-drop interface that allows you to easily add and arrange content on your pages.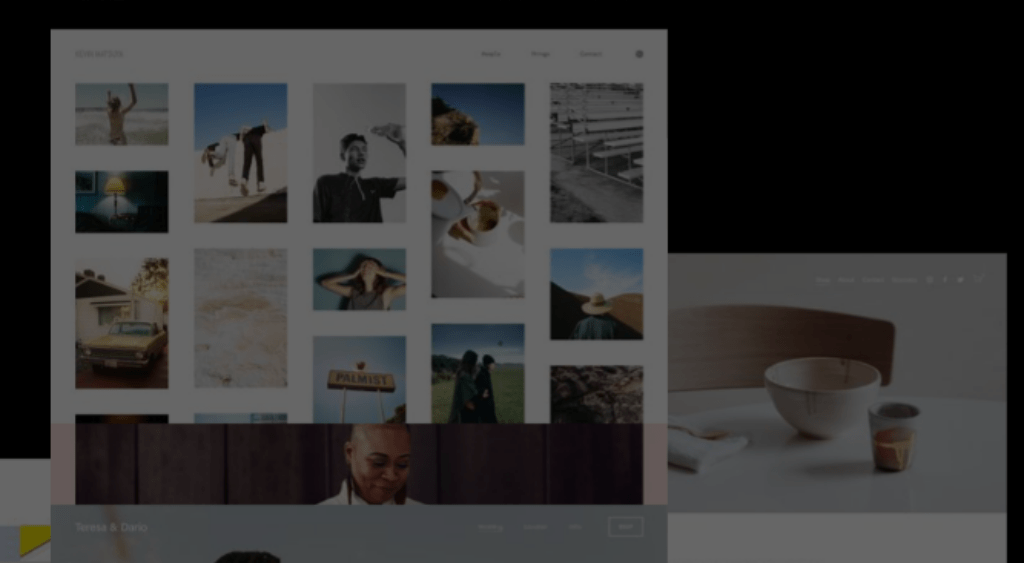 Using the site editor, you can add text, images, videos, and other elements to your pages, and you can customize the layout and design to fit your needs. You can also create new pages and navigation menus, and you can preview your site at any time to see how it will look to visitors.
The Dashboard and Navigation
The Squarespace dashboard is where you'll manage your site's settings, analytics, and other features. From the dashboard, you can access your site editor, view your site's traffic and engagement metrics, and manage your billing and account information.
The navigation menu on the left-hand side of the dashboard makes it easy to find what you need, and Squarespace's helpful tooltips and guides provide additional assistance if you're unsure what to do.
With Squarespace's user-friendly site editor and intuitive dashboard, setting up a new website has never been easier. Whether you're a beginner or an experienced website builder, Squarespace has the tools and resources you need to create a stunning, professional-looking website.
Squarespace Extensions and Integrations
Squarespace offers a variety of extensions and integrations to enhance the functionality and capabilities of your website. Whether you need to add e-commerce features, social media integration, or appointment scheduling, there's an extension or integration for you.
One of the most popular integrations is with Mailchimp, the email marketing platform. With this integration, you can sync your Squarespace site with your Mailchimp account and easily manage email lists, campaigns, and subscriber data. Other popular integrations include Adobe Creative Cloud, Salesforce, and Google Analytics.
Squarespace Scheduling
If you offer services or appointments, Squarespace Scheduling is a powerful tool for managing your schedule and accepting bookings directly on your website. This integration offers customizable appointment types, availability settings, and automated reminders, making it easy for clients to book and for businesses to manage their schedules.
Squarespace also offers a range of extensions through the Squarespace Marketplace. These extensions include add-ons for social media integration, shipping and fulfillment, invoicing and accounting, and much more.
Whether you're a small business owner, freelancer, or blogger, Squarespace extensions and integrations can help you take your website to the next level.
Squarespace 14-Day Free Trial and Customer Support
Before committing to a Squarespace plan, users are eligible for a 14-day free trial. This trial period allows users to explore the website builder's features and capabilities, ensuring that it is the right fit for their needs. It is important to note that during the trial period, certain features, such as e-commerce and membership options, may be unavailable.
Squarespace offers comprehensive customer support to its users. Users can reach out to the Squarespace customer care team through email, chat, or by browsing the comprehensive help center. The help center is equipped with detailed articles, video tutorials, and community forums that provide guidance on everything from optimizing SEO to design best practices.
Squarespace also hosts a community forum where users can connect with each other to discuss website building strategies, share tips, and offer support. With a wealth of resources available, Squarespace users can take comfort in knowing that they have access to a supportive community and top-notch customer care team.
Squarespace for Businesses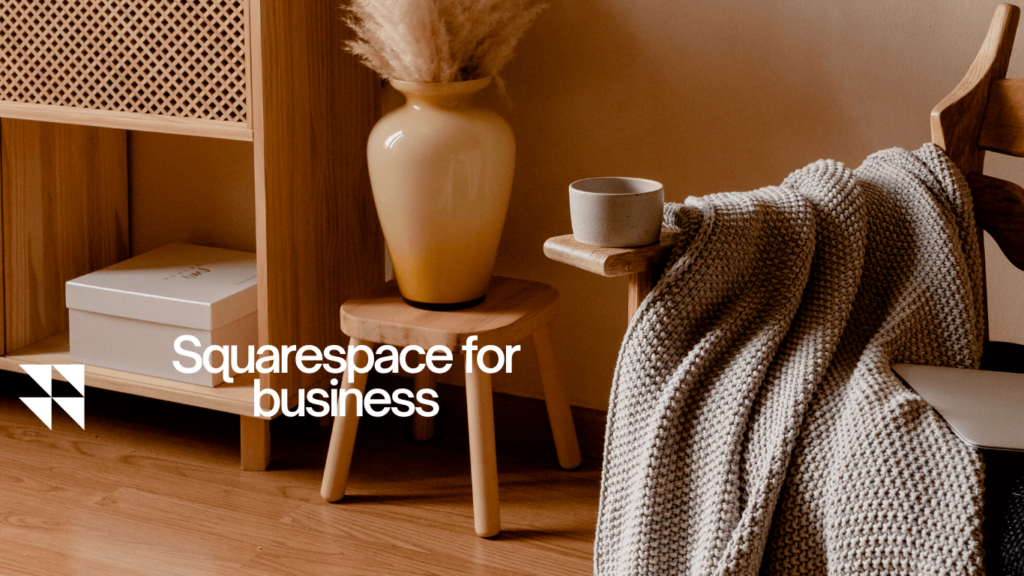 Squarespace is an excellent choice for entrepreneurs and small business owners, thanks to its business-oriented features. The analytics tools provide insightful data on website traffic and visitor behavior, while the email marketing tools make it easy to connect with customers and promote your business.
For those looking to sell products or services online, Squarespace's e-commerce capabilities are robust and customizable. The platform integrates with a variety of payment providers, making it easy to accept payments from customers. And with the ability to offer discounts and promotions, Squarespace is a powerful tool for growing your online business.
Overall Verdict
While there are some limitations, such as the restricted design flexibility and limited third-party integrations, Squarespace remains a top choice for those looking to create a professional website quickly and easily. Its ecommerce and email marketing capabilities, combined with its solid SEO features and reliable customer support, make it an excellent choice for small business owners and entrepreneurs.
We highly recommend giving Squarespace a try, especially since the platform offers a 14-day free trial for new users. With its user-friendly site editor, extensive template collection, and business-oriented features, Squarespace is a solid choice for building a website that looks great and performs well.
Conclusion
After our in-depth review of Squarespace's website builder, we can confidently say that it is a great option for creating professional websites with ease. The intuitive site editor and extensive template collection make it simple to create a visually appealing website, even for beginners.
Squarespace is an all-in-one website builder that offers several pros and cons. Squarespace makes it easy to create a professional website with its user-friendly interface and in-depth Squarespace blueprint. It's a great choice for those looking to showcase their work, sell products through Squarespace Commerce, or start a blog using Squarespace for blogging. However, Squarespace pricing might be a concern for some users, and it's important to consider the costs associated with various Squarespace plans.
Squarespace offers several Squarespace email campaigns and ecommerce features, enhancing the functionality of your Squarespace site. It's an excellent alternative to Squarespace vs BigCommerce if you're seeking top Squarespace alternatives. Squarespace also has a partnership with Squarespace Business, providing Squarespace help for those looking to utilize Squarespace's services.
Although Squarespace doesn't offer a free plan, Squarespace pricing is competitive for the features it provides. You can choose Squarespace plans based on your needs and Squarespace costs. Squarespace 7.0 is the latest version, and our in-depth Squarespace review delves into Squarespace's pros and cons. Whether you want to use Squarespace for blogging or host a website with Squarespace, its versatility is undeniable.
To sum up, Squarespace is a good option if you want a Squarespace website builder that follows Squarespace's approach to design. Squarespace definitely offers a range of Squarespace ecommerce features, and Squarespace video reviews can provide a detailed look at how Squarespace works. While Squarespace isn't free, Squarespace's functionality and features make it worth considering. If you're looking for a Squarespace alternative, Squarespace vs other platforms might be a way to compare. In-depth Squarespace reviews are available for more details, helping you make an informed decision about whether Squarespace is the right fit for your needs.
FAQs
Q: What is Squarespace?
A: Squarespace is a website builder that allows users to create professional-looking websites without any coding or technical skills.
Q: What are the pros of using Squarespace?
A: Some pros of using Squarespace include its ease of use, variety of beautifully designed templates, reliable customer support, and integrated ecommerce features.
Q: Are there any cons of using Squarespace?
A: While Squarespace is a great website builder, some cons include limited customization options, higher costs compared to other platforms, and the lack of a free plan.
Q: Can you recommend any alternatives to Squarespace?
A: Yes, some alternatives to Squarespace include Wix, WordPress, Weebly, and Shopify.
Q: Can I try Squarespace before committing?
A: Yes, Squarespace offers a free trial period of 14 days, allowing you to explore its features and decide if it's the right fit for your website.
Q: Does Squarespace provide a free domain?
A: No, Squarespace does not offer a free domain. However, you can purchase a domain through Squarespace or use your existing domain.
Q: Can I create an ecommerce website with Squarespace?
A: Yes, Squarespace offers ecommerce functionality that allows you to create and manage an online store with ease.
Q: Does Squarespace offer customer support?
A: Yes, Squarespace provides reliable customer support through various channels, including live chat, email, and community forums.
Q: Is Squarespace suitable for beginners?
A: Yes, Squarespace is known for its user-friendly interface and drag-and-drop editor, making it an excellent choice for beginners who want to create a professional website.
Q: Are there any video reviews of Squarespace available?
A: Yes, you can find video reviews of Squarespace on platforms like YouTube, where users share their experiences and provide an in-depth analysis of the platform.
Related Article: Squarespace Pricing