Table of Contents
Welcome to our comprehensive guide on Wix pricing in 2023. As the internet continues to be a vital aspect of our daily lives, building a website has never been more critical. It is the gateway to a successful online presence, and the cost of building a website can vary depending on the platform you choose.
That is why we have put together this guide to help you understand the Wix pricing offers for 2023 and choose the best one for your website. With the various pricing options available, it can be challenging to navigate what would work best for your needs.
Our guide will not only give you an overview of the pricing plans but also highlight the features and benefits of each one. We will also delve into important considerations when selecting the right plan for your website, such as budget, website goals, and required features.
Additionally, we will discuss the add-ons and extensions available through the Wix platform, the ecommerce plans, online store options, domain and email options, and payment processing capabilities.
So, whether you're just starting or looking to upgrade your existing website, this guide will provide you with everything you need to know about Wix pricing in 2023. Get ready to explore the best deals and features that Wix has to offer!
Exploring Wix Pricing Plans for 2023
Choosing the right pricing plan for your website can be a daunting task. Wix offers a variety of pricing plans to fit different budgets and website needs. In this section, we will explore the different Wix pricing plans for 2023 and help you understand which plan may be the best fit for you.
Wix Pricing Plans for 2023
Wix offers five main pricing plans for its users: Connect Domain, Combo, Unlimited, Pro, and VIP. Each plan offers different features and benefits, allowing you to select the one that best suits your website needs.
| | | |
| --- | --- | --- |
| | | |
| | | Connect your domain, remove Wix ads, and receive 500MB storage. |
| | | Includes Connect Domain features plus additional 2GB storage, custom domain, and free domain for a year. |
| | | Includes Combo features plus an unlimited amount of bandwidth, 10GB storage, and a professional logo. |
| | | Includes Unlimited features plus customizable forms, payment acceptance, and access to marketing tools. |
| | | Includes Pro features plus priority support and first access to new features. |
It's important to note that any plan you choose includes website hosting, a free SSL certificate, access to the Wix App Market, and mobile optimization.
Choosing the Right Plan for Your Website
When selecting a plan, consider the goals and needs of your website. If you are just starting out and have a limited budget, the Connect Domain plan may be the best fit for you. However, if you expect a higher amount of traffic and require more storage and features, the Unlimited or Pro plan may be a better choice.
It's also important to consider how you plan on using your website. For example, if you plan on selling products or services online, you will need to select a plan that includes ecommerce features.
Choosing the right plan for your website can be challenging, but by considering a few key factors, you can find the best fit for your needs. Whether you're creating a personal blog, a business website or an eCommerce store, it's important to think about your goals, budget, and required features.
By understanding your website's goals and requirements, you can choose the pricing plan that fits your needs and budget.
Here are some tips to help you choose the right plan:
Think about your website goals and what you want to accomplish with your site.
Determine your budget and how much you can afford to spend on website hosting and maintenance.
Consider the features you need for your website, such as custom domains, ecommerce capabilities, or video hosting.
Look at your website traffic expectations and choose a plan that can accommodate your needs.
By taking these factors into consideration, you can make an informed decision about which Wix plan is the right fit for your website.
Pricing Options and Features
Wix offers a range of pricing plans to suit different website needs and budgets. Each plan comes with specific features and benefits that can help you achieve your website goals and make the most of your investment.
| | | |
| --- | --- | --- |
| | | |
| | | Wix ads, limited bandwidth and storage, basic website features |
| | | No ads, custom domain, increased storage and bandwidth, basic site booster app |
| | | Advanced site booster app, form builder app, events calendar, professional logo |
| | | Online store with 20 products, customer reviews, social media logo files, professional reports |
| | | 50 products, priority customer support, automated sales tax, gift cards |
| | | Unlimited products, loyalty program, advanced shipping and discounts, a personalized report |
Each plan is available on a monthly or yearly basis, with discounts offered for annual subscriptions. Some plans also require a one-time setup fee.
When choosing a plan, consider your website goals and required features. If you're just starting out, the Free or Combo plans may be sufficient. However, if you need more advanced features or plan on selling products through your website, upgrading to a higher-tier plan may be necessary.
Wix Pricing FAQs
Curious about Wix's pricing options? Here are some common questions and answers:
1. How much does wix cost?
Wix offers a variety of pricing plans, ranging from $14 to $49 per month, depending on the features you need for your website.
2. What payment methods does Wix?
Wix accepts all major credit cards for payment, as well as PayPal.
3.Is there a free version of Wix?
Yes, Wix offers a free plan that allows you to create a basic website with limited features. However, upgrading to a paid plan will give you access to more advanced features and tools.
4.Can I change my Wix pricing plan?
Yes, you can change your pricing plan at any time. Simply go to your account settings and select the new plan you want to upgrade to.
5.What happens if I cancel my Wix plan?
If you cancel your Wix plan, your website will be downgraded to the free plan with limited features. You will also lose any premium features you had access to with your paid plan.
Still have questions? Visit the Wix Help Center for more information about pricing and plan options.
Enhancing Your Website with Wix Add-Ons
Wix offers a variety of add-ons and extensions to help enhance your website's functionality and user experience. These tools can be found in the Wix Application Market, which offers both free and paid options.
One popular add-on is the Wix Chat feature, which allows you to engage with visitors in real-time through a chat window on your website. This can be a great way to provide customer support and build relationships with your audience.
Another useful tool is the Wix Forms app, which allows you to create custom forms for your website, such as contact forms or surveys. This can be helpful for collecting information from your audience and improving your website's user experience.
If you sell products online, you may want to check out the Wix Stores app. This add-on allows you to create a fully-functional online store, complete with product pages, shopping carts, and checkout processes. There are also a variety of payment and shipping options available to make selling online simple and easy.
Wix App Market
| | | |
| --- | --- | --- |
| | | |
| | Real-time chat with website visitors | |
| | Create custom forms for your website | |
| | Create a fully-functional online store | |
There are countless other add-ons available in the Wix App Market, ranging from social media integrations to website analytics tools. Whether you're looking to add a new feature to your website or improve your online store, there is likely an add-on available to help you achieve your goals.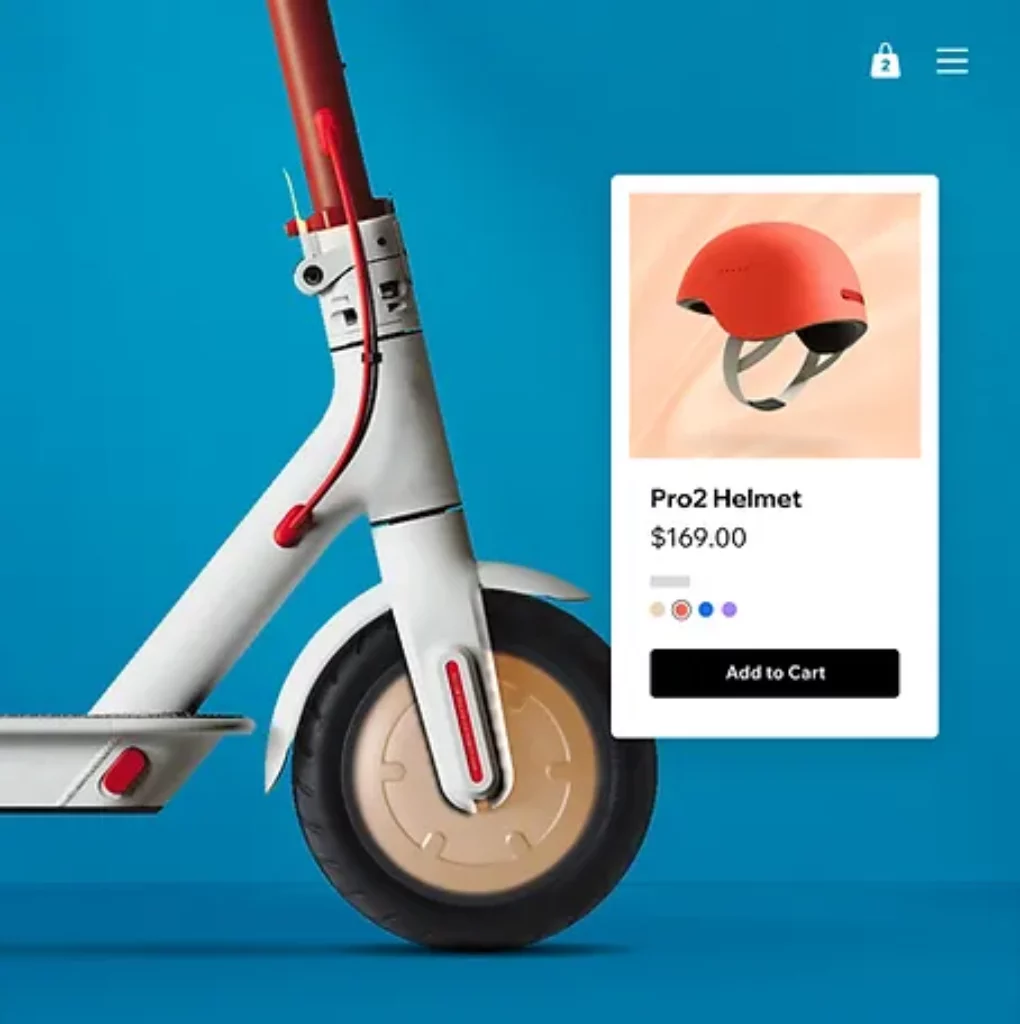 "The Wix App Market has been a game-changer for my business. I've been able to easily add new features and tools to my website without ever needing to hire a developer."
If you're new to using add-ons, it's important to remember that not all apps are created equal. Some may be more user-friendly than others, while others may offer more robust features. Be sure to read reviews and do your research before adding any new tools to your website.
Overall, the Wix Application Market offers a wide range of add-ons and extensions to help you enhance your website's functionality and provide a better user experience for your audience. With so many options available, it's worth taking the time to explore and find the tools that work best for your website and your business.
Ecommerce Plans and Online Store Options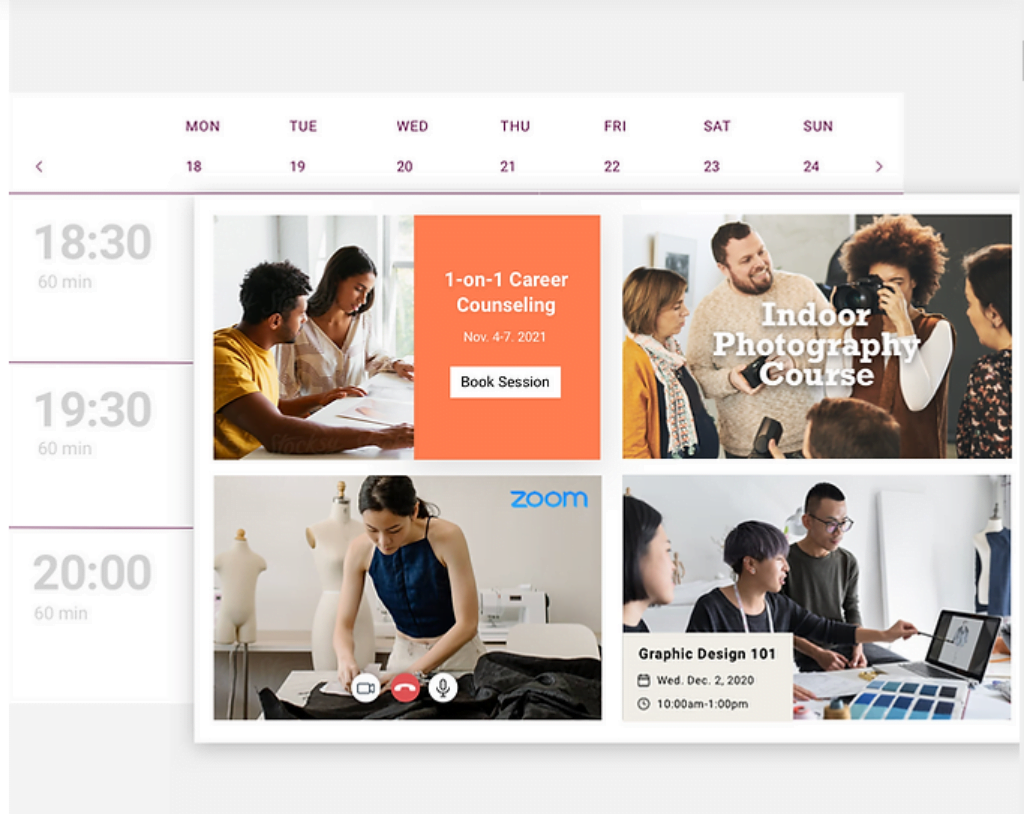 Wix provides a range of ecommerce plans (wix ecommerce) tailored to meet the needs of an online store. From budget-friendly to feature-rich options, Wix has something for every entrepreneur.
For smaller businesses, the Business Basic plan at $23/month is a great option. It includes 20GB of storage, 5 hours of video, and $300 in ad vouchers. However, if you're looking for more advanced features such as abandoned cart recovery, you may want to consider the Business Unlimited plan at $27/month.
If you're looking to scale your ecommerce business, the Business VIP plan at $49/month may be the best choice for you. It includes unlimited bandwidth, priority support, and social media integration.
Wix also offers a range of online store options to customize your ecommerce experience. The Wix Stores app allows for easy product management and enables you to sell both digital and physical products. The Wix Bookings app is perfect for businesses that offer services and appointments, allowing customers to book and pay for appointments directly through your website.
In addition, Wix offers a range of payment options such as PayPal, Stripe, and Square to make the checkout process seamless for your customers.
Domain and Email Options with Wix
Having a custom domain name and a professional email address are essential for any serious business or website. Fortunately, Wix offers both options to their users, allowing them to establish a professional online presence.
Custom Domain
With Wix, you can either use a free Wix domain or purchase a custom domain name. A custom domain name helps establish credibility and builds brand recognition. Custom domains are available for purchase through Wix or other domain name providers. Once purchased, you can connect your custom domain name to your Wix site and make it live.
Email Address
Wix also provides the option to create a professional email address that matches your custom domain name. This creates a consistent brand image and enhances professionalism. The process is simple and can be done through Wix's own email service or through third-party email providers such as Google Workspace.
Wix Email
Wix also offers a powerful email marketing platform called Wix Email. It allows you to easily create and send professional newsletters, promotions, and other marketing content directly to your subscribers' inbox. Wix Email is included with all premium plans, giving you the opportunity to build and grow your audience.
Wix Pricing and Payment Processing
When it comes to payment processing, Wix offers a variety of options for online businesses. With Wix Payments, users can accept payments directly on their website, with a low transaction fee of just 2.9% + $0.30 USD per transaction. This is a great option for businesses looking to keep their transactions in-house and avoid third-party fees.
Wix also supports a range of third-party payment gateways, allowing users to connect their preferred payment provider to their website. This includes options such as PayPal, Square, and Stripe. Fees for these third-party solutions may vary, so it's important to review the associated costs before making a decision.
In addition to payment processing, also Wix grant features such as automatic tax calculations and integrated shipping options. This makes it easy for users to manage all aspects of their ecommerce business, right from the Wix dashboard.
Conclusion: Summary!
When considering Wix pricing in 2023, you'll find a range of options tailored to various needs. Wix offers a free plan that's an excellent starting point for those looking to explore the platform's capabilities. This plan provides a glimpse into what Wix can achieve without any financial commitment. However, for more advanced features and functionalities, premium plans come into play. With a total of eight paid plans, each designed to cater to specific requirements, you have the flexibility to choose the best Wix plan for your website. From the Combo plan offered at an affordable rate to the Wix Enterprise plan for larger businesses, there's a diverse array to choose from. It's worth noting that Wix's pricing starts with the free plan, and all paid plans come with a 14-day money-back guarantee, allowing you to test the waters risk-free. Additionally, several plans come with a free domain for the first year, making it a comprehensive pricing option if you're aiming for a professional online presence. If you need to contact Wix for any inquiries, their customer support is readily available. While Wix does offer a free plan, keep in mind that some features may not be accessible on it, and certain plans allow for features like e-commerce capabilities and advanced design tools. In conclusion, whether you're a beginner or running an enterprise-level business, Wix's pricing structure ensures you have the tools and resources you need to bring your website vision to life.
By taking advantage of the best deals and features Wix offers in 2023, readers can save on their website projects and create a website that stands out from the crowd. So, don't hesitate to explore Wix pricing options and get started on your website today!
FAQs
Q: What is Wix Pricing all about?
A: Wix Pricing refers to the different plans and options offered by Wix for building and managing websites.
Q: How many plans does Wix provide?
A: Wix furnish a range of plans to cater to different needs and budgets. They have a total of nine plans to choose from.
Q: Are there any free plans available on Wix?
A: Yes, Wix bestow a free plan which allows users to create a basic website without any cost. However, it does come with certain limitations and Wix branding.
Q: What are the main features of the free plan on Wix?
A: The free plan on Wix includes website building tools, web hosting, and access to a limited set of templates and design options.
Q: Can I use my own domain with the free Wix plan?
A: No, the free plan on Wix does not allow users to use their own custom domain. Users will have to upgrade to a premium plan to use a custom domain.
Q: What are the e-commerce plans offered by Wix?
A: Wix gives several e-commerce plans that are specifically designed for creating online stores and selling products. These plans include features like payment in internet options, inventory management, and more.
Q: What is the difference between the Wix Business Basic plan and the Business Unlimited plan?
A: The Business Basic plan is suitable for small businesses and includes features like a custom domain, online store capabilities, and 20GB of storage. The Business Unlimited plan, on the other hand, offers unlimited bandwidth, 35GB of storage, and additional e-commerce features.
Q: Does Wix offer an enterprise plan?
A: Yes, Wix allows for an enterprise plan called the Business VIP plan. This plan is suitable for large businesses and provides advanced features and priority support.
Q: What payment options does Wix accept for its premium plans?
A: Wix accepts various payment options for its premium plans, including credit cards, PayPal, offline and online payments in some countries.
Q: Does Wix have a mobile app market?
A: Yes, Wix offers an app market where users can browse and choose from a wide range of apps to enhance the functionality and features of their websites.
Related Article: Wix Review