Mailerlite Review 2023 – Overview
Table of Contents
In the world of email marketing software, Mailerlite has made a name for itself as a reliable and user-friendly platform. As we kick off 2023, it's time to take a closer look at what Mailerlite has to offer. This comprehensive Mailerlite review will explore the features, pricing, and usability of this popular email marketing software. Whether you're a small business owner or a marketer looking to enhance your email campaigns, this guide is a must-read. So, let's dive in and discover what Mailerlite has in store for us in 2023.
Mailerlite Pros and Cons
| Pros | Cons |
| --- | --- |
| 1. User-Friendly Interface | 1. Limited Advanced Features |
| 2. Affordable Pricing | 2. Smaller Template Library |
| 3. Drag-and-Drop Editor | 3. Limited E-commerce Tools |
| 4. Automation Capabilities | 4. Restrictions on Free Plan |
| 5. Responsive Customer Support | 5. Not Suitable for Large Enterprises |
| 6. A/B Testing | 6. Limited Integrations |
Please note that the suitability of MailerLite depends on your specific needs and preferences. While it offers many advantages for small to medium-sized businesses and individuals, it may not be the best choice for those requiring more advanced features or extensive integrations.
Mailerlite's Most Important Features
Mailerlite is a powerful email marketing software that comes with a host of features to help you create and deliver effective email campaigns. In this section, we'll take a closer look at some of Mailerlite's most important features.
Email Editor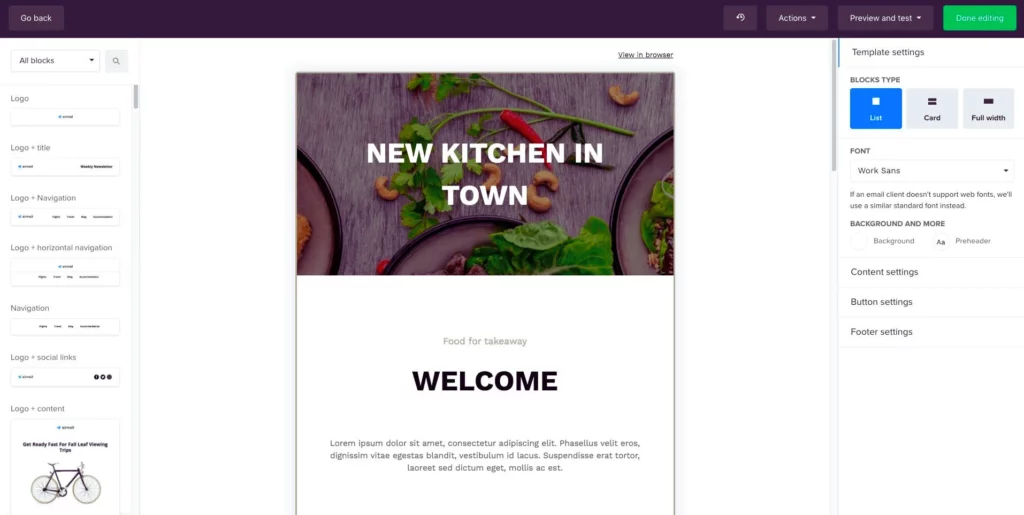 One of Mailerlite's standout features is its drag-and-drop email editor. This intuitive tool allows you to design emails quickly and easily, regardless of your technical expertise. With a wide range of customizable templates and blocks, you can create professional-looking emails that make an impact.
Free Email Templates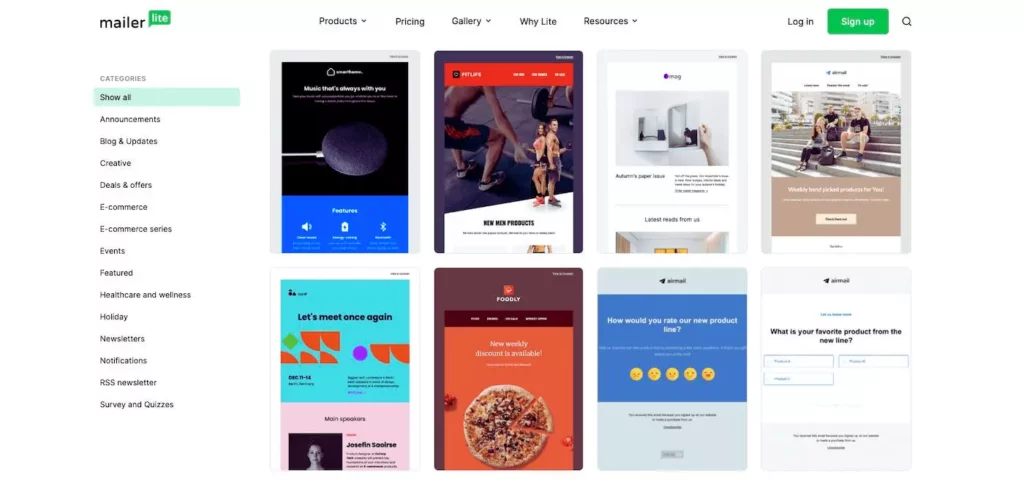 Mailerlite offers an extensive range of free email templates that cater to various industries and occasions. From e-commerce to newsletters, you're sure to find a template that meets your needs. These templates are fully customizable, allowing you to add and remove blocks as you see fit.
Email Flows
Email flows are automated email campaigns that can be triggered by specific actions or events. With Mailerlite, you can create email flows for welcome emails, abandoned cart reminders, order confirmations, and more. These flows help you engage with subscribers effectively and keep them informed about your brand and products.
A/B Testing
A/B testing is a valuable feature that allows you to test different variables in your email campaigns to determine what works best. Mailerlite's A/B testing feature is easy to use and allows you to test various elements such as subject lines, sender names, and email content.
Real-Time Reporting
Mailerlite's reporting dashboard allows you to track the performance of your email campaigns in real-time. You can see metrics such as open rates, click-through rates, and subscriber engagement, and use this data to optimize your campaigns for better results.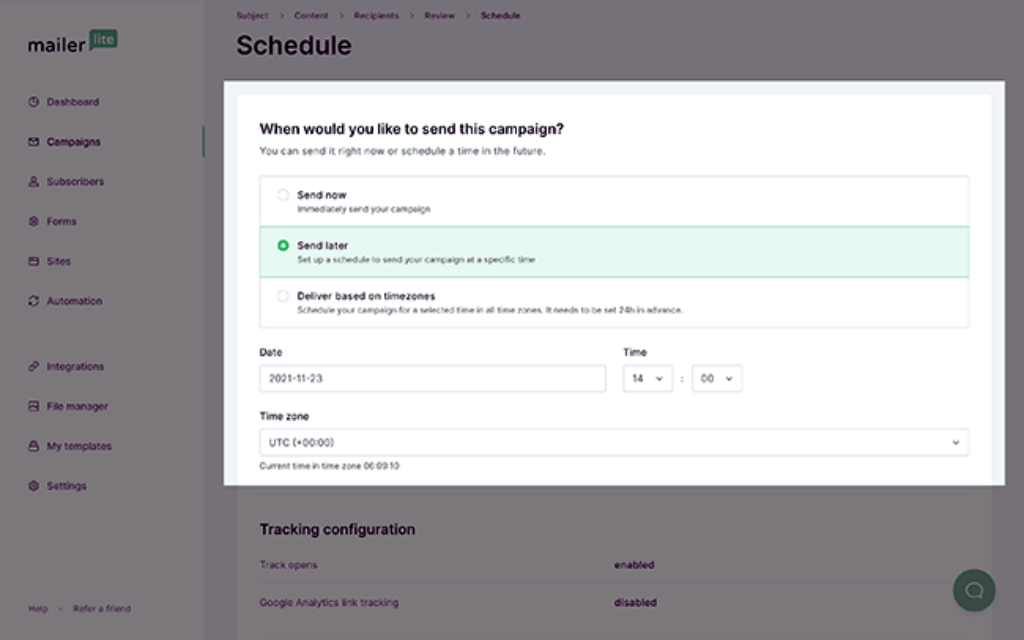 In summary, Mailerlite offers a comprehensive suite of features that cater to the needs of small and large businesses. Its email editor, free templates, email flows, A/B testing, and reporting features are among its most important offerings.
Mailerlite vs Mailchimp – Email Services Compared
When it comes to choosing an email marketing service, two popular options are Mailerlite and Mailchimp. Both platforms offer a range of features and pricing plans, making it essential to compare them closely. Here's a detailed comparison of the two platforms to help you choose the right one for your business.
Features
Both Mailerlite and Mailchimp provide a wide range of features to support your email marketing campaigns. Mailerlite offers features such as email templates, landing pages, pop-ups, surveys, and automation workflows, while Mailchimp provides email templates, landing pages, pop-ups, creative assistant, and social media integrations. In terms of features, both platforms are quite similar.
Pricing
One of the most crucial factors to consider when choosing an email marketing platform is pricing. Mailerlite offers affordable pricing, starting at $10 per month for 1,000 subscribers, whereas Mailchimp's pricing starts at $9.99 per month for the same number of subscribers. However, Mailerlite's pricing is more flexible, allowing you to pay only for the features and subscribers you need, while Mailchimp sets a fixed price based on the number of subscribers.
Performance
When it comes to overall performance, Mailerlite offers faster email delivery speeds and better deliverability rates. Additionally, Mailerlite's automation workflows are more intuitive and user-friendly than Mailchimp's. However, Mailchimp provides better social media integration options, making it easier to promote your campaigns on social media platforms.
Customer Support
Both Mailerlite and Mailchimp offer reliable customer support, with extensive knowledge bases, video tutorials, and email support. Mailerlite also provides live chat support during business hours, while Mailchimp offers phone support for paid plans.
Overall, both Mailerlite and Mailchimp are powerful email marketing platforms with their own unique strengths and weaknesses. If you're looking for an affordable option with flexible pricing and excellent deliverability rates, Mailerlite is a great choice. On the other hand, if you're looking for better social media integration options and more advanced creative features, Mailchimp could be a better fit. Ultimately, your choice will depend on your business's specific needs and the features that matter most to you.
Mailerlite Website and Landing Page Builder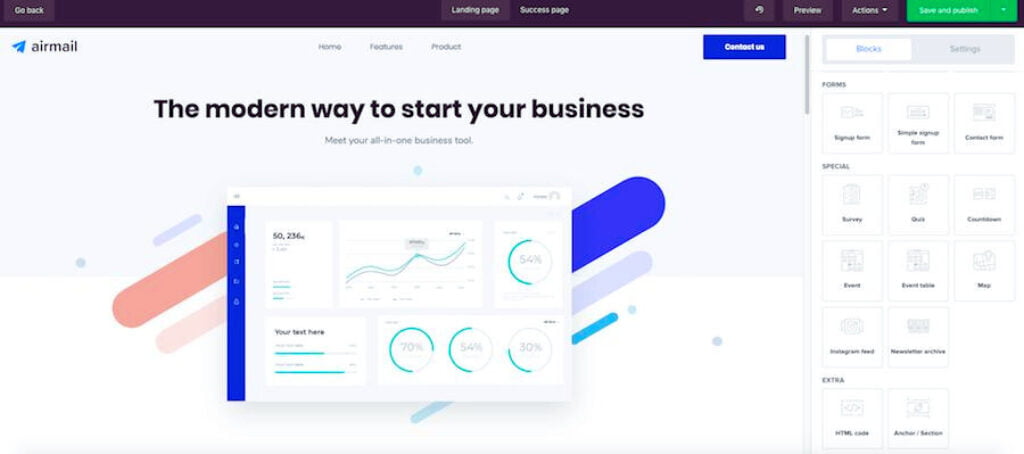 One of the standout features of Mailerlite is its website and landing page builder. With this tool, you can create custom landing pages, opt-in forms, and even entire websites, all without any coding experience.
The website builder is intuitive and easy to use, with drag-and-drop functionality for designing your pages. There are also numerous templates available, which you can customize to match your brand and marketing goals.
The landing page builder is equally impressive, with a wide variety of templates for different campaigns. You can easily add custom fields, set up A/B testing, and track your conversion rates to optimize your campaigns.
MailerLite offers a range of professionally designed landing page templates that simplify the process of creating captivating and responsive landing pages. These templates are customizable to suit various purposes, whether it's promoting products, collecting leads, or hosting webinars. With an intuitive drag and drop email editor, users can effortlessly personalize these templates, add elements like forms, images, and videos, and tailor them to their brand's identity. This feature-rich landing page template library empowers businesses to create effective and visually appealing landing pages that drive conversions and engagement.
Overall, the website and landing page builder in Mailerlite is a fantastic addition to the platform. It provides users with a comprehensive solution for both email marketing and website design, allowing you to streamline your marketing efforts and save time.
Segmentation and Personalisation: Subscriber Management in Mailerlite
Mailerlite offers robust subscriber management features that allow you to segment your audience and personalize your email campaigns. By creating targeted segments based on subscriber behavior and interests, you can deliver more relevant and engaging content to your audience, driving better results.
With Mailerlite's segmentation tools, you can create segments based on subscriber activity, such as opens and clicks, as well as on characteristics, demographics, and interests. You can also use the platform's automation features to move subscribers between segments automatically, ensuring that they receive the most relevant content based on their behavior and preferences.
Personalisation is a key aspect of email marketing, and Mailerlite makes it easy to create personalized campaigns. Using merge tags, you can insert subscriber details, such as name and location, directly into your emails, increasing engagement and conversions. You can also use dynamic content to show different content based on subscriber preferences and behavior, ensuring that each subscriber receives content tailored to their interests.
Overall, Mailerlite's segmentation and personalisation features are robust and user-friendly, allowing you to create targeted campaigns that resonate with your audience. By leveraging these features, you can drive better engagement and conversions, improving the ROI of your email marketing efforts.
Mailerlite Pricing: How Much Does Mailerlite Cost?
Pricing is an important factor in choosing an email marketing software, and Mailerlite aims to be an affordable option for businesses of all sizes. The platform offers a range of pricing plans, including a free plan for up to 1,000 subscribers and 12,000 emails per month.
For businesses with larger subscriber lists, paid plans start at just $10 per month for up to 1,000 subscribers, with additional costs for larger lists. The paid plans include additional features such as email automation, A/B testing, and advanced analytics.
It's worth noting that Mailerlite offers a 30% discount for non-profit organizations on all of their pricing plans, making it an even more cost-effective option for charities and social impact organizations.
Overall, Mailerlite offers a competitive pricing structure that's affordable for businesses of all sizes, particularly with the added discount for non-profits.
But is Mailerlite worth the investment? In the next section, we'll examine the integrations offered by Mailerlite, allowing you to connect your email campaigns with your existing systems seamlessly.
Mailerlite Integrations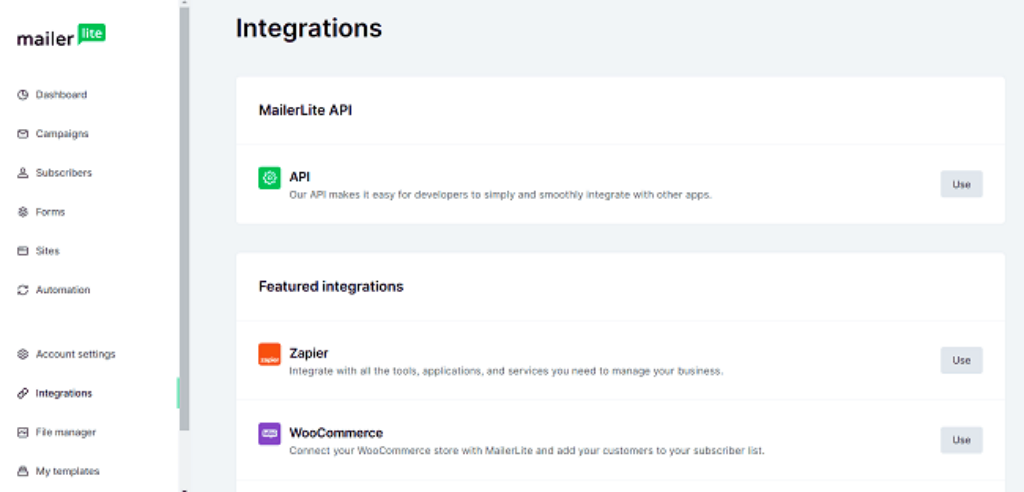 Mailerlite integrates with a wide range of applications and platforms, allowing you to streamline your email marketing processes. Whether you want to connect with your customers through social media or analyze your email campaigns' performance, these integrations can help you achieve your goals.
Some of the most popular integrations for Mailerlite include:
| Integration | Description |
| --- | --- |
| WordPress | Connect your Mailerlite account with your WordPress website to add subscription forms, collect data, and send automated campaigns. |
| Shopify | Integrate Mailerlite with your Shopify store to send targeted email campaigns, abandoned cart reminders, and transactional emails. |
| Zapier | Zapier helps you connect Mailerlite with over 2,000 apps, automating your workflows and saving time. |
| Google Analytics | Track your email campaign's results by integrating Google Analytics with Mailerlite. You can analyze clicks, conversions, and other metrics to improve your email marketing strategy. |
Mailerlite also integrates with Facebook, Instagram, Twitter, and LinkedIn, allowing you to reach your audience through social media ads and posts. Plus, you can connect Mailerlite with eCommerce platforms like WooCommerce and Magento to automate your email campaigns and increase sales.
With so many integrations available, Mailerlite makes it easy to streamline your email marketing processes and connect with your customers through multiple channels.
Email Deliverability, Customer Support, and Automations in Mailerlite
When it comes to email marketing, there are a few critical aspects you need to consider. One of the most important ones is email deliverability. After all, your email campaign will only be successful if it reaches the inboxes of your subscribers. We found that Mailerlite's email deliverability rates are above average, ensuring that your emails will make it to their intended recipients.
Automations are another significant aspect of email marketing. Mailerlite offers a range of automation options, from the basic autoresponder to more advanced features like ecommerce automation and website tracking. These automations can help you save time, improve engagement, and increase conversions.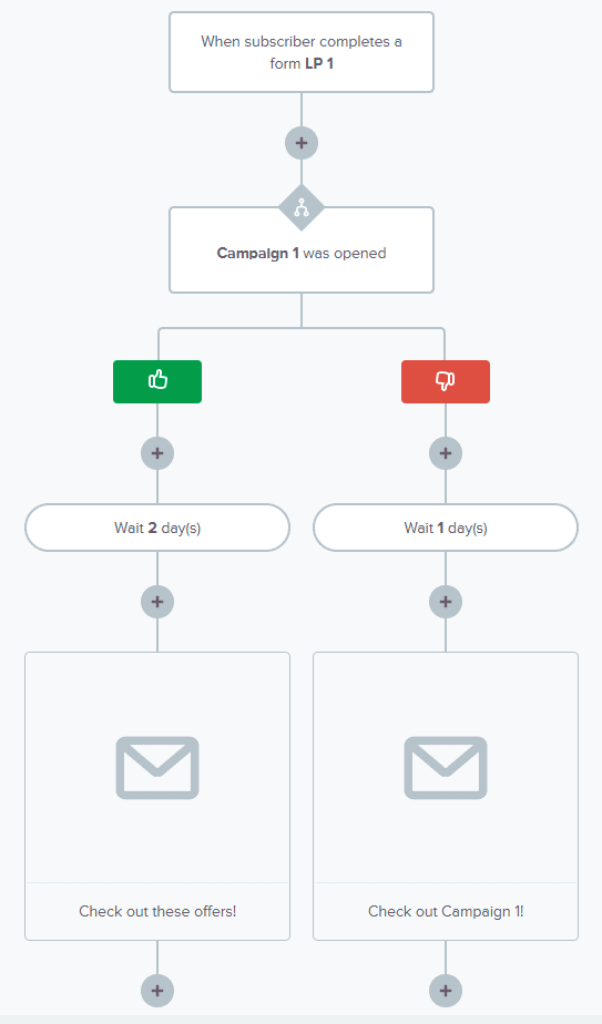 In conclusion, Mailerlite performs well in all three critical aspects of email marketing – email deliverability, customer support, and automations. With Mailerlite, you can expect your campaigns to reach your subscribers' inboxes, have access to 24/7 support, and be able to utilize advanced automations to enhance your campaigns' effectiveness.
Customer Support
Another vital factor is customer support. With Mailerlite, you can rest assured that you'll have access to a dedicated support team, available to assist you with any queries or concerns you may have. They offer 24/7 customer support, and we found their team to be knowledgeable and helpful.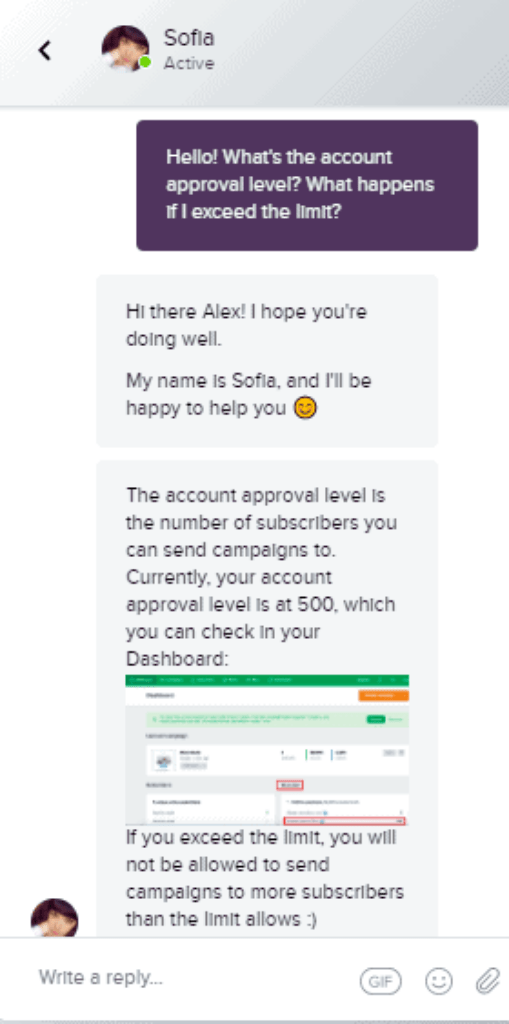 Mailerlite's customer support team is always ready to assist users with any issues they may face, and its comprehensive knowledge base offers valuable resources to help users navigate the platform. The pricing plans are affordable, and the email editor and templates make creating and sending professional emails a breeze.
List Management, Website Builder, Image Editor, and Analytics in Mailerlite
Mailerlite offers a variety of features beyond email marketing, including list management, a website builder, image editor, and analytics. These tools can help you streamline your marketing efforts and improve your overall campaign performance.
List Management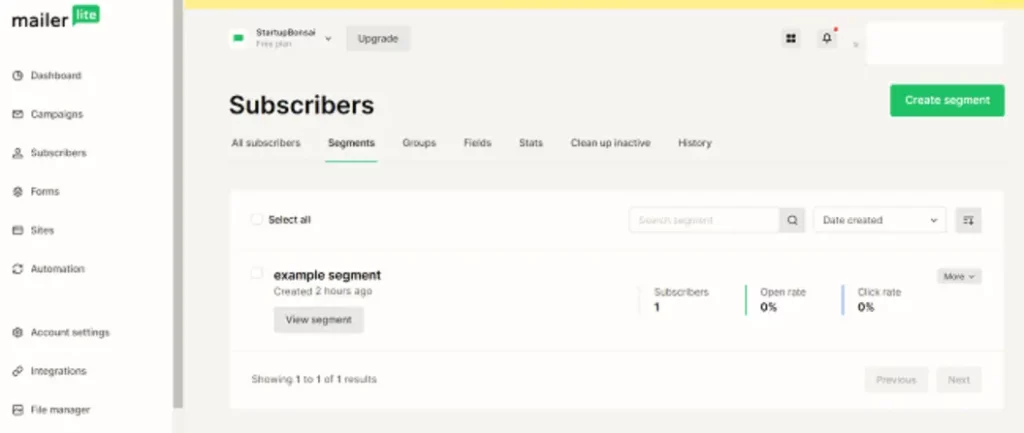 Organizing your subscribers effectively is crucial for email marketing success. Mailerlite's list management feature allows you to create customized lists, segment your subscribers based on their behavior, and automate your emails to target specific groups. With Mailerlite, you can maintain a clean and organized database to improve your campaign's deliverability rate.
Website Builder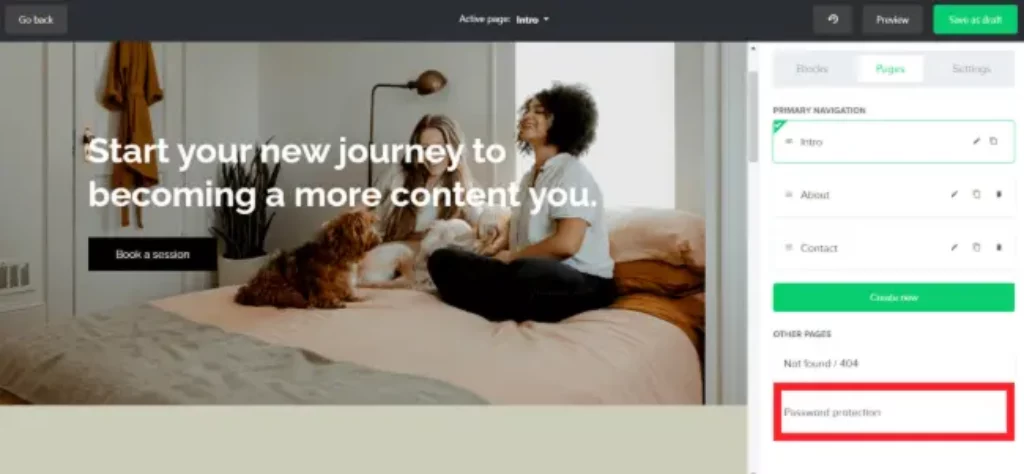 Mailerlite's website builder allows you to create a professional-looking website without any technical expertise. With easy-to-use drag-and-drop tools, you can customize your website's design and layout, add pages, and incorporate your brand's colors and fonts. The website builder is integrated with Mailerlite's email marketing tools, allowing you to easily add forms and pop-ups to capture new subscribers.
Image Editor
The image editor feature in Mailerlite allows you to enhance your email's visual appeal. With a variety of editing tools, you can crop and resize images, add text, and apply filters to create eye-catching graphics. This tool ensures that your emails look professional and visually engaging.
Analytics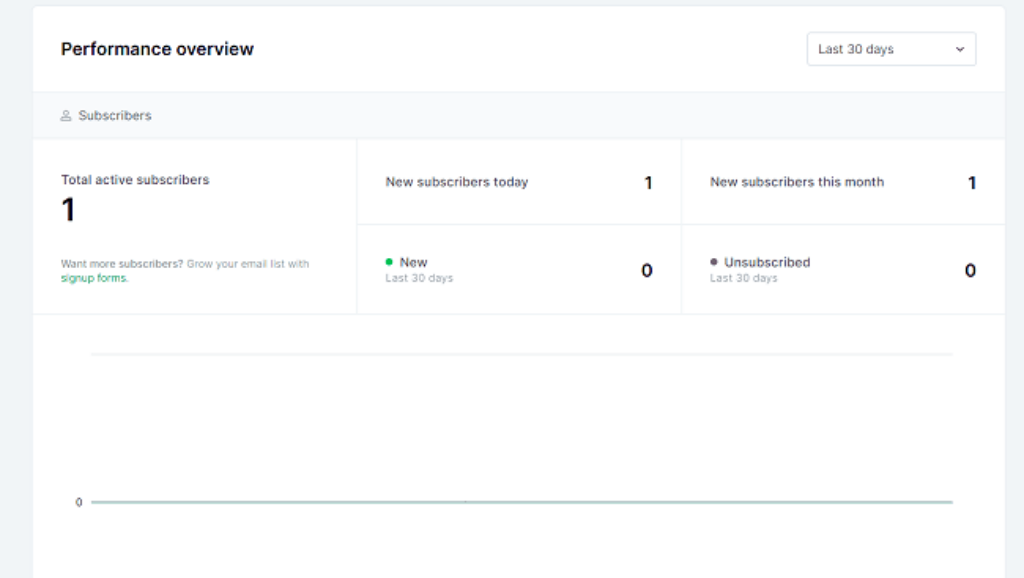 Mailerlite's analytics feature provides you with detailed insights into your email campaigns' performance. You can track your open and click-through rates, see how many subscribers have unsubscribed or bounced, and even compare your campaigns' performance against industry benchmarks. With this feature, you can make data-driven decisions to optimize your future campaigns.
Mailerlite Alternatives
Although Mailerlite is a popular choice among email marketers, it may not be the perfect fit for everyone. Here are some notable alternatives to consider:
1. Mailchimp
Mailchimp is a leading email marketing platform, offering robust features and functionalities. With Mailchimp, you can create targeted email campaigns, design landing pages and sign-up forms, and analyze your campaign's performance. Mailchimp also offers a free plan with limited features, making it a great option for small businesses and beginners.
2. Sendinblue
Sendinblue is another popular email marketing software that provides features like email automation, transactional emails, and landing pages. It also offers SMS marketing and chat functionalities. Sendinblue's pricing plans are affordable, and it offers a free plan with up to 300 emails per day.
3. Constant Contact
Constant Contact is a user-friendly email marketing platform that offers a wide range of customizable email templates and an intuitive drag-and-drop editor. It also provides advanced email automation tools and real-time reporting. Constant Contact offers a free trial, and its pricing plans are reasonable for small businesses.
4. GetResponse
GetResponse is an all-in-one marketing platform that includes email marketing, landing pages, webinars, and e-commerce functionalities. It offers advanced automation options and integrations with popular tools like Salesforce and Shopify. GetResponse offers a free trial, and its pricing plans are flexible and suitable for businesses of all sizes.
These are just a few of the alternatives to Mailerlite that you can consider when choosing an email marketing software. Each platform has its unique features and pricing plans, so make sure to evaluate your options before making a decision.
Mailerlite Review 2023 : The Overall Scoring
Based on our review, we give Mailerlite a score of 8.5 out of 10. It offers a range of robust features and pricing plans that are suitable for various business sizes and marketing needs. Additionally, its user-friendly interface, reliable customer support, and automation capabilities make email marketing campaigns quick and easy to set up.
Real User Reviews
According to real user reviews, Mailerlite has received high ratings for its ease of use, customer support, and pricing. Most users appreciate the platform's user-friendly interface, intuitive email editor, free templates, and reliable automations. However, some users have reported limitations in its landing page builder and analytics.
Overall, Mailerlite is a great choice for small businesses and marketers looking for a user-friendly and affordable email marketing software. With its range of features, competitive pricing, and reliable customer support, Mailerlite is definitely worth considering for your next email campaign.
Final Thoughts on Mailerlite:
In 2023, MailerLite continues to shine as a prominent player in the world of email marketing software, offering a range of advantages for businesses, particularly small ones. This MailerLite review highlights both its pros and cons to help you make an informed decision.
In summary, MailerLite presents itself as a valuable email marketing platform, particularly for small businesses and those new to email marketing. Its generous free plan, easy-to-use interface, and focus on email deliverability make it a strong choice. However, larger enterprises or those seeking advanced features might need to explore other alternatives. As you consider email marketing solutions in 2023, MailerLite's combination of affordability and user-friendliness makes it a compelling option for many businesses, offering a great starting point to manage and grow your email marketing campaigns effectively.
After reviewing Mailerlite's features, pricing, usability, customer support, and user experience, we are happy to give this email marketing software a high overall score. Its user-friendly interface, automation capabilities, and useful integration with other platforms make it a great choice for small businesses and marketers alike.
FAQ
1. What is MailerLite, and what does it offer for email marketing?
MailerLite is an email marketing software that provides tools for businesses to create, send, and automate email campaigns. It offers features such as email templates, automation, A/B testing, and more.
2. Is MailerLite suitable for small businesses?
Yes, MailerLite is particularly well-suited for small businesses due to its affordable pricing, user-friendly interface, and generous free plan.
3. What are the pros of using MailerLite for email marketing?
Some of the pros of MailerLite include its user-friendliness, affordability, automation capabilities, responsive customer support, A/B testing, and good email deliverability.
4. Are there any cons or limitations to using MailerLite?
While MailerLite is great for beginners, it may lack advanced features required by larger enterprises. Its template library is also relatively smaller, and e-commerce tools may be limited.
5. Does MailerLite offer a free plan?
Yes, MailerLite provides a generous free plan that allows users to start and grow their email marketing efforts without an immediate financial commitment.
6. How does MailerLite compare to other email marketing platforms like Mailchimp?
MailerLite offers competitive features and pricing compared to platforms like Mailchimp, making it a compelling alternative for those looking for an email marketing solution.
7. Can I use MailerLite for creating landing pages and websites?
Yes, MailerLite offers a landing page builder, allowing users to create landing pages and integrate them into their email marketing campaigns.
8. Does MailerLite provide support for email automation and workflow management?
Yes, MailerLite offers automation tools to streamline email campaigns and manage workflows efficiently.
9. What is the cost structure of MailerLite's paid plans?
MailerLite's pricing starts based on the number of subscribers, and it remains cost-effective even as your subscriber list grows. They offer various plans to cater to different business needs.
10. Does MailerLite have a custom HTML editor for more advanced users?
– Yes, MailerLite includes a custom HTML editor for marketers who want to create and customize their email templates using HTML coding.